Clients want a
connection

with you

411Fit's Coaching Edition is the online platform that enhances your clients' success, expands your business and sets you apart from your competition. All this is possible because your clients have selected you to help them achieve their goals...24/7. 411Fit gives you the online tool to meet your clients' expectations of YOU.
You are unique, and so are your clients.
411Fit allows you to create a customized experience for both you and your clients through the ability to set specific nutrition, exercise and overall goals. Your coaching and your client's results will improve as you set direction, motivate and review individualized reports.
Powerful forms of interaction and analysis...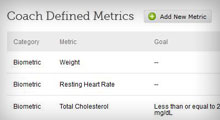 Metrics & Goals
Setting parameters for fundamental elements like nutrition, exercise, and calorie balance are critical to success. However, 411Fit gives you the ability to define additional metrics for your client to track and monitor including the capability to create your own custom metrics.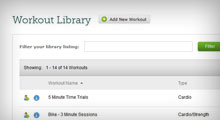 Expert Libraries
Create custom nutrition and exercise libraries filled with your expertise and guidance. Be specific with personalized meals, recipes and workouts. Share information with your client to make it easier for them to meet the objectives you have set.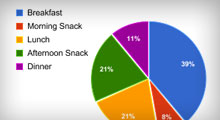 Impactful Reports
Create the ultimate experience for your client by educating them on how their choices and behaviors affect their health. Show them how changes enhance their fitness. Learn for yourself what is working and what is not. 411Fit's reporting functionality provides unparalleled insight into your client's performance based on their own data.