An easy to use,
interactive

coaching center

411Fit's Coaching Edition is ultimately for the client. Clients want to experience a sense of connection with their coach and visibility into what is happening in real time. Each client's personalized Coaching Center provides a 24/7 connection between you and them. Just as you will always know how your client is doing, your client will always know what you want them to do.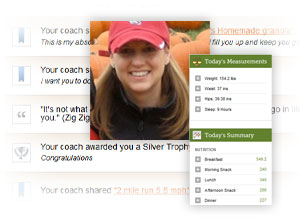 Customized and Unique
Your client only sees what you want them to see. 411Fit gives you the ability to make your client's experience as detailed or as simple as needed. Show them what they need to track, share with them what they need to know. Provide them with a "road map" specifically designed to help them achieve their own unique goals.
Your clients will be hooked...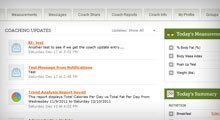 Integrated & Seamless
Everything your client needs to do with you on 411Fit can all be accessed within their coaching center. At the same time they still have the opportunity to tap into all of 411Fit's free resources - like a robust on-line community and the ability to interact with friends and family.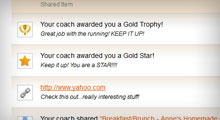 Open Data, Open Communication
Everything you do with your client will be saved within the coaching platform. You and your client can always review past messages, reports, alerts, food and exercise logs; virtually everything you are doing with your client in the system. This allows both you and your client to report on changes and revisit past information with a full understanding of what is working and what needs modification.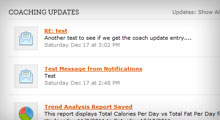 24/7 Connection
When you client logs in they immediately see the most recent things you have shared with them. They will always know what they should be doing and where you want them to be. There is no system on the market today that allows you to provide such a unique and intimate experience for your client 365 days of the year.