Organizational Wellness begins with
people.
The basic asset of any organization is its people. 411Fit starts with people registering on the website and providing basic information around individual demographics and goals. From there, 411Fit provides exercise, nutrition guidance and wellness program recommendations. Individuals have access to many tools to judge their progress, gain insight from experts, and connect with others with similar goals.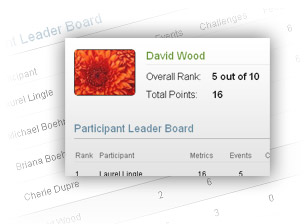 Engaged people make for exciting Wellness Programs.
Once people are signed on, the organization is ready to design, build, implement and manage a wellness program that builds momentum through teams, incentives, rewards and results. Whether the organization is initiating a wellness program or "refreshing" an existing organization, the process is the same. Organizations with established programs looking for something new will quickly see how 411Fit is the "next generation" in wellness management.
Flexible features for a smooth start.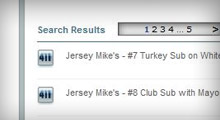 Journaling
It is proven that journaling is necessary to succeed. Logging in results of exercise expenditure or food consumption is "point and click" easy with 411Fit and its databases of over 500,000 foods, activities and exercises.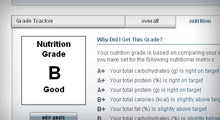 Grading
Goal setting is a key component of any successful program. With 411Fit you can set goals for just about anything from calories per day, to days with exercise and net calorie intake. You can also set goals for each of the metrics you track.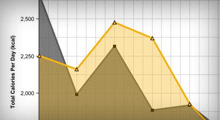 Tracking
Numerous reports, dashboards and analyses are available to individuals and to organizational wellness coordinators. Don't like the format? Customize it however you want to view the data.