No-one likes getting bad
grades!
One of the most unique features at 411Fit is our innovative grading mechanism. Every day you can see your own individual grade based on your own personal goals. Watch as it changes in real-time with every piece of information that you add to the system. Drill into your overall grade to see how you are doing for your daily nutrition and weekly exercise. Do you have what it takes to be a straight A student?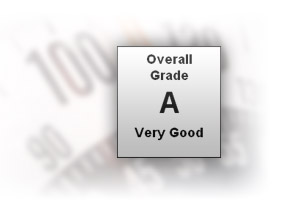 Shift the focus from the scale.
One of the hardest things about change is how long it can take. If you are trying to lose weight, it can be frustrating when the scale isn't moving as quickly as you would like. The natural reaction is to quit. With 411Fit's grading system you have a new goal to focus on...one that you control. Instead of fixating on the scale, try to improve your grade each and every day. By the time you are consistently making great grades, you may be pleasantly surprised at the changes in your body!
Comprehensive. Simple. Engaging.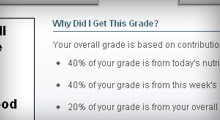 Hierarchical Design
Your overall 411Fit grade is based on 3 components - nutrition, exercise and overall progress towards your longer term goals like weight and weekly net calorie intake. Drill into your sub grades to view a grade for each one of the metrics you are tracking.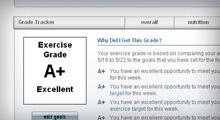 Easy to Understand
Your 411Fit grade takes a tremendous amount of information and compresses it into a simple and easy to understand format. Quickly see how you are doing overall, for your nutrition, your exercise and your progress towards your longer term goals.
Real-Time Updates
Your 411Fit grade is updated in real-time with literally every piece of information you log into the system. Check back often to see how the choices that you are making on a daily basis affect your grade.