On the go? Take 411Fit along for the
ride.
411Fit's mobile site lets you stay on track and in check when you are out and about. A "lite" version of the full site, the 411Fit mobile site can be accessed from any web enabled smart phone and provides all the important features that you need when away from your computer. Don't let your busy lifestyle get in the way of your health and wellness goals.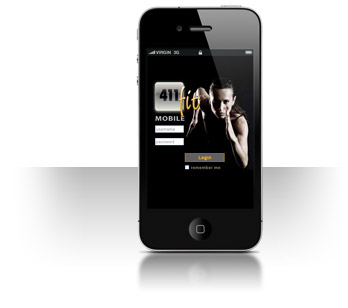 Make better choices when you are out and about.
When you are on the go all the time it can sometimes be difficult to stay on track. You are at your favorite restaurant but can't decide whether to go for the salad or the sandwich. Thanks to 411Fit's extensive database of over 250,000 food items and our innovative "What If" feature, you can see the impact of either food selection on your nutrition grade - right there as you are standing inline waiting to order. Don't keep guessing...start knowing!
Everything you need... right in your pocket.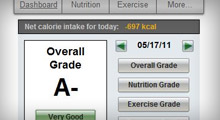 Dashboard
Our "mini" mobile version of our dashboard means that you always know how you are doing, wherever you are. See your current overall grade along with your grade for nutrition, exercise and progress.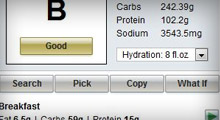 Logging
You don't have to wait until you get in front of your computer to log your daily information. Whether you are at a restaurant or in the gym, log your daily nutrition, exercise and measurements directly from your smartphone.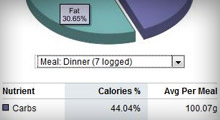 Reporting
Got an appointment with your coach or your physician? Now you have all your data right on your phone via 411Fit's mobile reporting functionality. Show them just how well you are doing by pulling up one of 411Fit's many reporting options.