Your Knowledge & Expertise ... Our Software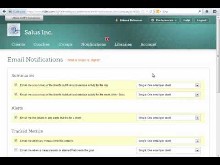 24-7 Client Contact
There is nothing more critical than being there for your client when they need you most. Learn how 411Fit's Coaching Edition let's you coach your clients all day, every day.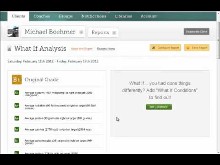 Reporting & Monitoring
Learn how 411Fit's reporting and monitoring allows you to better analyze how your clients are doing so that you can provide them with the information they need to be successful.
10 Reasons You Need 411Fit's Coaching Edition
1. Charge more for your services
Offer your clients a high touch service 24/7 where you monitor and track their progress. 411Fit's Coaching Edition is inexpensive and yet creates value for clients that they are willing to pay much more for.
2. Train more clients in less time
Using 411Fit's innovative alert system, reporting capabilities and sharing mechanisms; you can train more clients in less time. This means more money in your pocket.
3. 24/7 coach-client access
On average you may only spend 1 to 3 hours a week face to face with a client. Using the Coaching Edition you can be with them for the other 165+ hours a week, monitoring their progress and providing them with immediate feedback.
4. Build stronger relationships
Constant interaction with your clients allows you to build stronger relationships and a more loyal customer base. Your clients will view you as a PARTNER in their fitness journey...not just another coach for hire.
5. Make your clients more successful
Your client's success is not just a reflection of you and your business; it is a powerful marketing tool. 411Fit allows you to customize your coaching and provide the most powerful part of your business - your expertise 24/7.
6. Differentiate yourself from your competition
The capabilities of 411Fit's Coaching Edition have been developed by experienced programmers over 8 years. When you use the Coaching Edition you are different because you are providing your expertise using a set of unique tools that far exceed other online systems today.
7. Promote your company brand
Your clients will have access to all the amazing tools that 411Fit provides for individuals - all branded with your logo. You look professional and project value that attracts and keeps clients.
8. Expand your business
411Fit is built not just to help you coach more individuals in less time; it is built to help you do the same for the coaches you employ. Manage and monitor all of your coaches no matter where they are located.
9. Create new opportunities
411Fit's capabilities work not just for one-on-one relationships, but also for groups. Create more interactive programming by giving groups of individuals your enhanced attention. Just another way 411Fit helps increase the number of clients each coach can manage.
10. Happy, cared for clients
When your client knows you are there with them every step of the way there is no better feeling. Happier clients stay longer and refer often...making you a sought after and highly visible coach!