Power in
numbers
It is a proven fact that when groups are focused on goals, success is much more likely for the group and individuals in the group. 411Fit user data indicates that when an individual works in a group they are 70% more likely to reach their goals. The power of peer support and peer pressure in groups is a powerful motivator. Coaches can harness that power by using 411Fit's capabilities to not only create groups but then provide the tools necessary to energize and manage groups for success.
Tapping Into The Power of Groups
411Fit's group formation, communication and management capabilities, in the hands of a coach brings faster and greater client success. Coaches know the impact of challenges offered to groups engages the collective power of individuals to reach goals. 411Fit provides access to dashboards, leaderboards and reports that motivates individuals toward their own goals. The shared experience of clients builds their own confidence and belief in the coach's guidance.
Groups with personalized interaction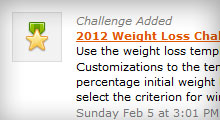 Custom Challenges
Challenges for groups create a focus on success. 411Fit gives each coach the ability to design challenges that are built on the coaches own experience. Challenges that are proven to get results can be used "as is" yet changes to suit unique situations or goals can be made readily by coaches. 411Fit's flexibility helps each coach put their own stamp on a challenge.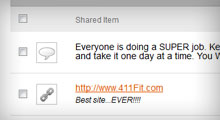 Group Sharing
The power of motivation in groups is directly related to sharing. The ease of sharing information and results within a group is a key feature of 411Fit. Whether it is shared workouts, nutrition, information or results, it is as easy as a "click" or two with 411Fit's software. The time consuming effort in sharing is vastly reduced by 411Fit.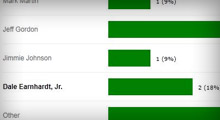 Polls & Surveys
Run polls, surveys and quizzes. Send announcements and interact via your group forum. 411Fit allows your group to become fully vested in their goals all while you gather valuable information.