In business, results rise and fall with
execution

.

The best business plan only reaches its potential through execution. Plans come and go but through it all execution must be done well. Likewise, wellness demands consistent execution to reach individual and company goals. Focus, insight, feedback, consistency and the right "tools" in the hands of managers makes the difference. 411Fit presents the most extensive wellness management "tool kit" of features available today.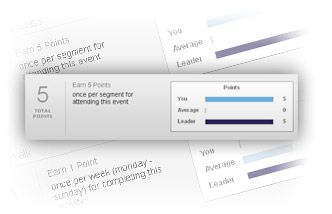 Stay flexible to maximize your success.
Use 411Fit's reporting dashboards to track the success of your programs in real-time. See what types of activities are appealing - and not appealing - to certain segments of your population. Monitor the progress of your employees against the criteria for success that your have defined. Gather feedback directly from your participants via polls and surveys. Adjust and refine easily on the fly to match the needs and expectations of your employees.
Manage efficiently, communicate quickly.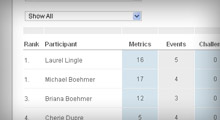 24/7 Visibility
Wellness managers don't have to wait until the end of the month, week or day to see the progress being made. Go online 24/7 to view what's happening with participants and program progress.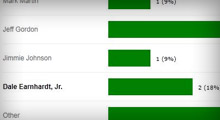 Real-Time Feedback
Don't wait until the end of your program to gather feedback. Use 411Fit's dashboards to assess success and make modifications or ask your participants directly via polls and surveys.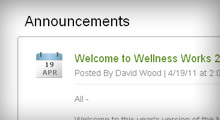 Communication Tools
Communicate with your participants quickly and easily directly via the website or create alerts and reminders that keep them notified of upcoming events, challenges and tasks.