We're on a
Mission

.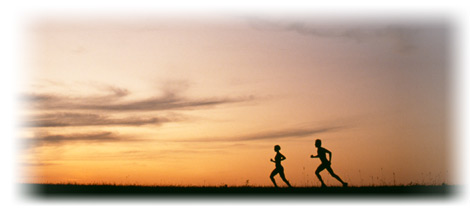 At 411Fit, health and wellness is our passion. We believe that individuals should be empowered to to take control of their own health and wellness. We believe that companies and organizations should have the resources to run efficient, effective wellness programs and to create healthier and happier workforces and communities. We believe that health care professionals should have access to the tools they need to better help their clients and patients achieve their health and wellness goals.
At 411Fit we love what we do...because we KNOW we are making a difference in the lives of thousands each and every day!
Why Wellness?
"When you have your health, you have everything". Truer words were never spoken. Individuals need wellness to live a fulfilling life. Companies need wellness programs as a key management process for employees and for ROI. Organizations need wellness programs to achieve organizational missions.
411Fit provides "point and click" tools that help you see where you are now and what you need to do to reach your goals.
Your Wellness Tool Kit
411Fit puts today's best tools in your hands. Whether you have personal objectives, are a corporate wellness manager, a wellness coach, a trainer or a healthcare professional, you need the right tools to be successful.
411Fit has easy to use processes for designing programs, online access to exercise and nutrition information, a unique scoring mechanism to assess progress, dashboards and reports to track results in real-time, and social networking to engage and retain.
Generating ROI
Whether you are an individual, a corporation or an organization you should see a return on investment on the effort you put into the wellness of yourself, your employees or the communities you serve.
At 411Fit, we provide you with the tools you need to generate and track your ROI - whether that is achieving your personal health and wellness goals, reducing the healthcare costs and improving the productivity of your employees or improving the overall health of your communities.
How It All Began.
Born Out of Higher Education
In 2007, the University of North Carolina Charlotte (UNCC) started to work with a small team of professional programmers to develop a solution for health and wellness on college campuses.
UNCC's expertise in data analytics, social networking and web based technologies was a perfect fit for the vision of 411Fit - to create the "next generation" of web tools for wellness management.
A Vision of Advanced Wellness
Traditional approaches to weight loss, exercise, nutrition and fitness tend to be narrowly focused and rigid in nature with little consideration of the broader view of wellness.
411Fit's vision is to provide a comprehensive solution for both individuals and corporations encompassing all aspects of health and wellness in an easy to use and customizable format.
Growing Into a New Decade
The future of wellness for individuals, companies and organizations will rely on the web. While great strides have been made in using technology to transmit, view and store wellness data, 411Fit is ideally positioned to take wellness to the next level.
Using data analytics and predictive analytics to prescribe solutions for both individuals and corporations, 411Fit will become the leader in "next generation" wellness solutions.
The 411Fit Leadership Team
Terry Montgomery
Chief Executive Officer
An experienced business leader with a varied background in startups, early stage ventures, corporate turnarounds, and senior positions in growth oriented multinationals. A proven leader in transitioning technology ventures from research to commercialization to successful growth companies. Sees 411Fit as "Leading the way to health and wellness 3.0".
Briana Boehmer
Director of Wellness
Briana has over 12 years of experience coaching individuals and corporations in the areas of exercise, physiology, and nutrition. She has a passion for preventative measures, and is known for spearheading innovative ways to facilitate lasting behavior change - particularly in the corporate environment. An honors graduate from UW-madison and a competitive professional athlete, Briana has also used her background to develop a unique approach to prescriptive coaching.
Manwell Bynum
Business Development
Manwell has over 20 years of leadership experience in the Healthcare/Life Sciences field, working for blue chip companies such as Abbott Laboratories and Pfizer. He is credited with building four nationally ranked sales organizations, and has been directly involved in the development and launch of several blockbuster products. An honors graduate from NC A&T State University, Manwell has a passion for community outreach, and sees 411Fit as a logical solution to help bridge the health disparity gap.
Our Advisory Board
James Hamel, CFA
James Hamel, CFA is a Managing Director of Artisan Partners and a portfolio co-manager of its affiliated Growth Funds. He has over 22 years of business experience in operations and financial services. He has had a distinquished career in financial management and business analysis. Mr. Hamel is also a seasoned athlete with a keen interest in fitness and wellness on the individual and corporate levels.
Rich Landa
Rich Landa is the Co-founder of Four51, Inc and currently serves as its President of Solutions. Four51, a pioneer in Software as a Service (SaaS), delivers solutions for the ecommerce and social media marketplaces. Mr. Landa has 27 years of experience with technology based startups and rapid growth companies using the web as a tool for growth. His unique combination of marketing, finance and technology experience brings a broad perspective to 411Fit.
Mirsad Hadzikadic, Ph.D
Dr. Hadzikadic is Founding Director of the Complex Systems Institute of the University of North Carolina Charlotte. With over 30 years of information technology experience and widely recognized achievements, Dr Hadzikadic was the Founding Dean of the College of Computing and Informatics at UNC Charlotte. His research has primarily been focused on data mining, cognitive science, medical informatics and complex adaptive systems.
Michael Boehmer
Michael brings over 13 years of experience in the health and wellness field with an emphasis in corporate wellness and exercise coaching. Michael is a masters prepared exercise physiologist and world champion triathlete. He is the Director of Operations for Salus Inc., a corporate wellness company he co-founded with an emphasis on science based programming.